DĂ©tails

Catégorie : Developer Blogs
Mis Ă  jour : mercredi 18 novembre 2020 00:26
Publication : dimanche 29 novembre -0001 19:03


In the upcoming Game Update 6.2 - Echoes of Vengeance - we're introducing the new Spirit of Vengeance Flashpoint, Login Rewards and Emote Window! Players can jump and test this new Flashpoint, this new rewards system, and the Emote Window by logging into the Public Test Server now. The Flashpoint's story will not be available, only the gameplay can be tested.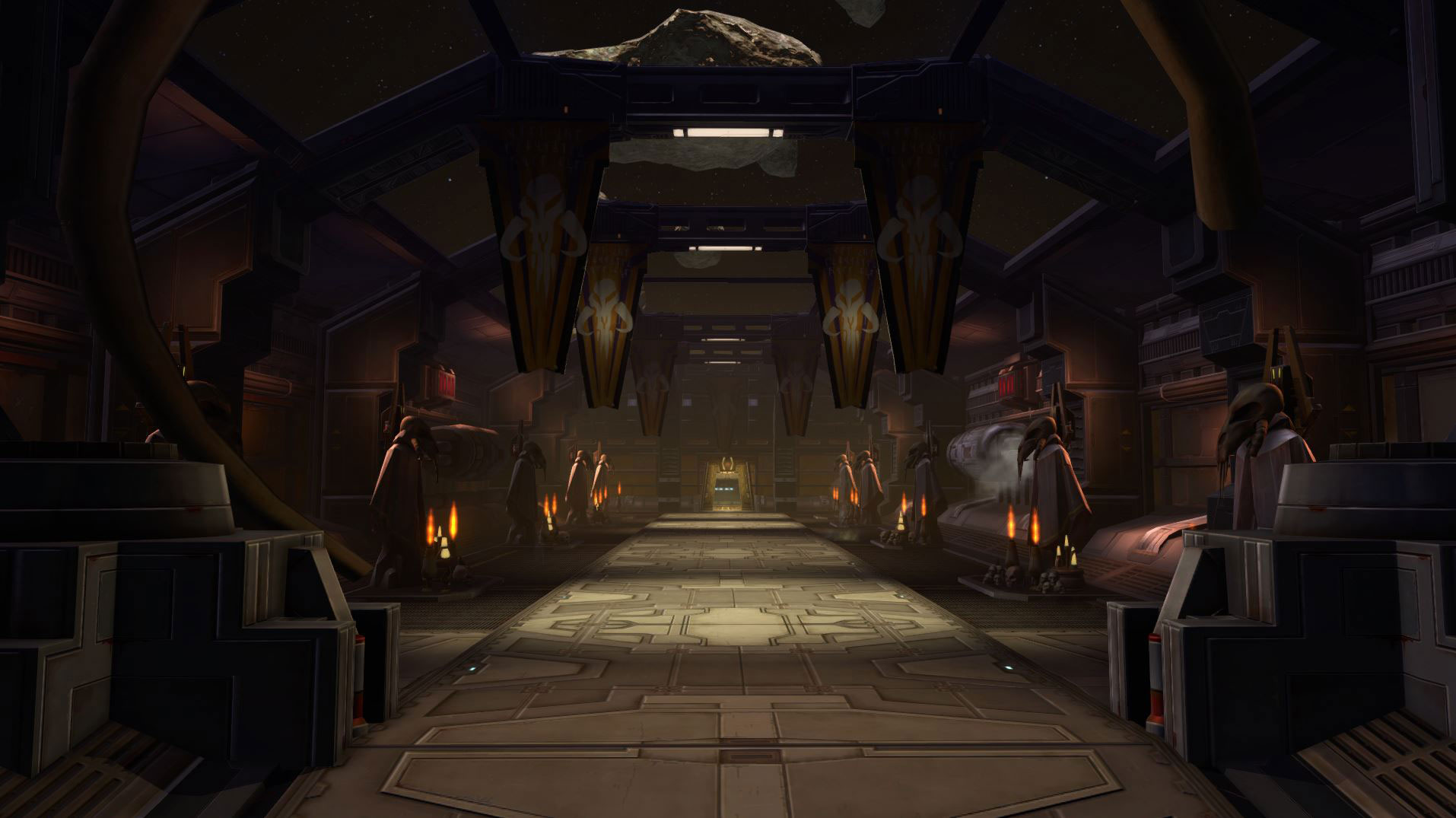 The Spirit of Vengeance Flashpoint
Renegade Mandalorians commanded by Heta Kol ambushed one of Shae Vizla's capital ships - The Spirit of Vengeance II - to rip it apart and steal priceless Mandalorian relics. Players will fight these renegades to free Shae Vizla's ship and save its crew and relics. 


Login Rewards
Alongside this new Spirit of Vengeance Flashpoint, players can test the new Login Rewards system. Players will receive rewards (Legacy wide) every day they log into the game. 
Subscribers will receive bonus rewards for logging into the game multiple days in a week. 


Emote Window
In addition to the Flashpoint and new Login Rewards, you can also test the new Emote Window. This new window improves accessibility to emotes with new features such as: Grouping unlocked emotes, emote preview, an indicator as to whether an emote loops, and more.


How to Get Started
Log into your account with your username and password at www.swtor.com.
Click on your account name in the top right-hand corner of the site.
Click "My Account."
In the left column, scroll down and click the link entitled "PTS Character Copy."
Select the server and then the character that you wish to copy from.
Click the "Copy Character" button.
The site will display the current status of your character copy at the top of the page. Additionally, you can click the "View your character transfer history" link to see if the copy has completed.
Please note that if PTS is offline, you won't see the PTS Character Copy link.


Once you're fully logged into the PTS, head on over to Odessen to pick up the Spirit of Vengeance Flashpoint! On Odessen, use the elevator in the West hallway to the "Alliance Operations" room. Upstairs, you will see a marker on the Map to pick-up this Flashpoint. Check it out and give us your feedback here. 
Game Update 6.2, 'Echoes of Vengeance', will be available for players in December 2020. Stay tuned for more in-depth details about the Spirit of Vengeance Flashpoint, Login Rewards, and Emote Window.