Details

Category: SWTOR News
Last Updated: Thursday, April 14th, 2016
Published: Thursday, April 14th, 2016
Written by Hayward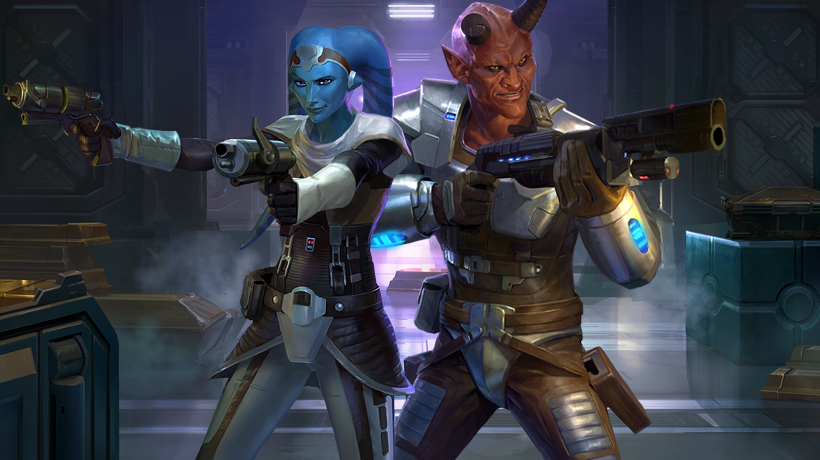 Coming May 7th, free to subscribers. Watch the new "Profit and Plunder" teaser here.
Turn the tide against the Eternal Empire in a clandestine strike to plunder Arcann's secret treasury – a heist for the ages. As you risk everything to cripple the Emperor's military machine, you'll need to partner with the galaxy's greatest duo of thieves: Gault and Vette.
It will take all your courage and wits as you lead your team to take back the vault's vast riches, seized from the Eternal Empire's conquered subjects. For those who have questioned the loyalty of certain allies, a major decision awaits -- The fate of Major Jorgan and 'Firebrand' Kaliyo lie in your hands.
With time and resources running short, can you beat the odds?
Subscribe by May 1st to get Early Access to 'Profit and Plunder' plus equip your fearless Ship Droids with the stylish HK-55-Inspired Ship Droid Customization! Find out more.