Details

Category: SWTOR News
Last Updated: Thursday, August 6th, 2015
Published: Thursday, August 6th, 2015
Written by Hayward
Special cantina codes were given out on August 8th, 2015 at Bioware's GamesCom Cantina Tour stop in Cologne, Germany.
Every code grants a Cantina Crate, which can be opened to obtain the Prinawe Collective. All codes can be used by up to 50 different players, and every time someone uses a code, he or she will be given a new code with 50 more uses. You must logout and log back in after claiming the code to receive the in-game mail with the Cantina Crate.
Feel free to post your cantina codes in the comments below. Please do not post referral links, as these will be deleted.
The cantina codes are in the following format:
GamesCom Cantina Crate Contents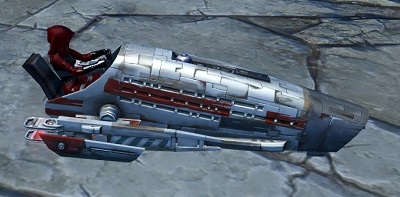 Note: The Prinawe Collective is bind on pickup.