Details

Category: Developer Blogs
Last Updated: Thursday, November 6th, 2014
Published: Thursday, October 16th, 2014
Tis the season for furious action! We hope everyone has been enjoying Season 3 thus far and ready for more intense action as we get closer to the wire. Giradda and Baron Deathmark have once again graciously opened up their personal collection of antiques and prized possessions to honor the glorious entertainment you are obliged to offer!
Our goal is to get the rewards out to you, the PvPer wanting to best every opponent in the Arena of Death, sooner so you can hunker down and get to a' slaughtering! Excitement begets excitement and we hope this gets your PvP juices furiously flowing.
Without further ado here is one of the Tier 1 rewards (an oft requested mount from our Reward Suggestion thread in the PvP Forums):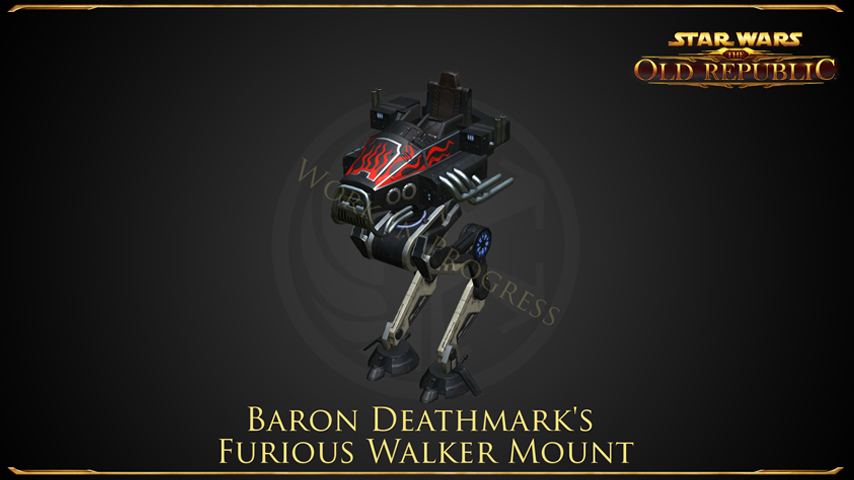 Above is just a taste of the rewards we are offering in Season 3. In addition to these rewards Giradda will be offering (but yet can't show off) a new armor set, decoration trophies, a new weapon set, a unique color crystal and a Top 96 character reward!
We will be releasing more information about the ascetics and rating required for these rewards soon!
Until then, we hope you continue to enjoy Season 3!
Happy Hunting!
The PvP Team
Q & A
Ranked PvP Season 3 Rewards | 10.16.2014
Quote: Originally Posted by Alyssis
Dang.. color crystal.. That might be reason alone to do ranked..
The question tho.. unique.. do you mean unique as in this is the only way you get it, or unique as in 4 weeks and we release it in the next cartel packs..?
The color crystal will only be available as a Season ranked reward. Right now it is only planned for a Season 3 reward but based off y'alls feedback that might change.
We haven't made the decision yet on where the breaks will be but last season it was 1600 for Tier 1. So one would not be foolish to assume Tier 1 in Season 3 will be relatively close to that number.
Ranked PvP Season 3 Rewards | 10.16.2014
Quote: Originally Posted by WoozleWozzle
Yes, can you list the tiers and what's required to reach them for newbies coming into the game for the 12x and expansion?
Also, I couldn't find anywhere that the start and end dates for Season 3 are listed.
Tiers will be listed in a blog later in the season once everything is finalized.
The start date for Season 3 was the 2.10 patch.
The end date for Season 3 is when 3.0 hits Live.