Details

Category: Developer Blogs
Last Updated: Tuesday, February 28th, 2017
Published: Monday, November 29th, -0001
Get your hands on some Cartel Coins!
A NEW and much-anticipated Pack hits the Cartel Market this week, complete with innovative in-game vehicles, sleek combat armor, and much more! Plus, jumpstart your Galactic Command experience with the New Commander Bundle, and get ready for the return of the fan-favorite Pocket Sarlacc Rest and Recharge! Here's the full scoop:
'VIGILANT DEFENDER': NEW CARTEL MARKET PACK
Whether you're a guardian of the light or a conqueror of the dark side™, you'll find something to love in the Vigilant Defender Pack, featuring a personal Command Throne, the adaptable Vectron Colette speeder, and much more!

Vigilant Defender Pack

300 Cartel Coins

200 Cartel Coins ONE WEEK ONLY

Supercrate: 5 Vigilant Defender Packs

1,500 Cartel Coins

950 Cartel Coins ONE WEEK ONLY

Hypercrate: 26 Vigilant Defender Packs

7,800 Cartel Coins

4,680 Cartel Coins ONE WEEK ONLY
'NEW COMMANDER BUNDLE': GALACTIC COMMAND STARTER PACK
Arrives Tuesday, February 28: 4,750 Cartel Coins NOW 40% OFF AT 2,850 CARTEL COINS
Just beginning your rule of the galaxy? The New Commander Bundle contains everything you need to become a master of Galactic Command! This starter bundle include 10 boosts to DOUBLE your Command XP levelling speed and ALL FIVE Galactic Command Legacy Perks, giving you a fighting edge over the competition.
POCKET SARLACC REST AND RECHARGE: DIRECT SALE ITEM
WEEKEND ONLY: Friday, March 3 - Tuesday, March 7 -- 2,400 Cartel Coins
Exhausted from battle? Recharge your stamina from within the depths of one of the Star Wars™ galaxy's most iconic and deadly creatures! Now fully transportable, the Pocket Sarlacc will be ready for action wherever your adventures take you!
Vigilant Defender Cartel Pack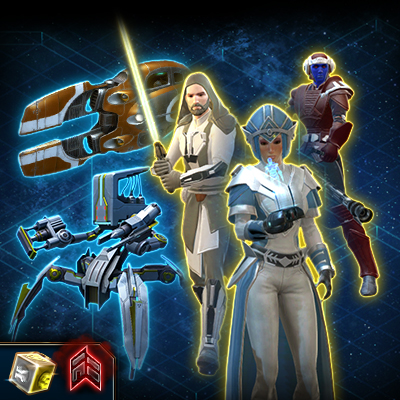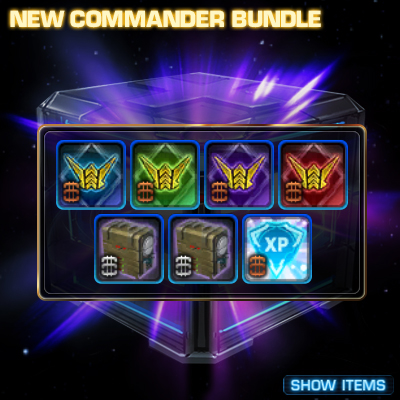 Pocket Sarlacc Rest and Recharge