Details

Category: Developer Blogs
Last Updated: Tuesday, April 4th, 2017
Published: Sunday, November 29th, -0001
Get your hands on some Cartel Coins!
This week's Cartel Market offers are officially here, and the galactic buzz has already begun. See the full list of direct-purchase items and blowout sales below:
OPPRESSOR ALLIANCE PACK: LAST-CHANCE BLOWOUT SALE
ONE WEEK ONLY: Tuesday, April 4 - Tuesday, April 11
The perfect pack for any apprentice of the dark side. Strike fear into the hearts of your opponents with the Unrelenting Terror's Armor, carve your way through the battlefield wearing the Frenzied Warrior's battle Armor, or pilot the infamous Unrelenting Interceptor ship!

Oppressor Alliance Pack

300 Cartel Coins

150 Cartel Coins ONE WEEK ONLY

Supercrate: 5 Oppressor Alliance Packs

1,425 Cartel Coins

712 Cartel Coins ONE WEEK ONLY

Hypercrate: 26 Oppressor Alliance Packs

7,020 Cartel Coins

3,510 Cartel Coins ONE WEEK ONLY
STRATEGIC COMMAND WALKER: NEW DIRECT SALE ITEM
GOES LIVE: Tuesday, April 4 – 1,500 Cartel Coins
Take control of the brand new Strategic Command Walker, designed to provide that extra firepower for the Alliance Commander on the battlefield. The perfect way to practice Walker combat before 'The War for Iokath' arrives!
INTERSTELLAR PRIVATEER ARMOR: DIRECT SALE ITEM
ONE WEEK ONLY: Tuesday, April 4 - Tuesday, April 11 – 1,200 Cartel Coins NOW 600 CARTEL COINS
The galaxy's most iconic and infamous Smuggler gear. Whether you're in the midst of a gunfight or trying to make a quick getaway, this rugged gear will serve you well.
FEIGN DEATH REST AND RECHARGE: DIRECT SALE ITEM
ONE WEEK ONLY: Tuesday, April 4 - Tuesday, April 11 – 480 Cartel Coins
Lure your foes into a deadly trap! Not only will this toy regain lost health, it also cleverly disguises you as a combat victim, giving you that extra element of surprise!
GOLD MOUNT PACK: RETURNING GRAND PACK
WEEKEND ONLY: Friday, April 7 - Tuesday, April 11
A collection of the Cartel Market's best and highest-valued speeders, beast mounts, and more. Expand your collection and explore the galaxy with a boost of speed!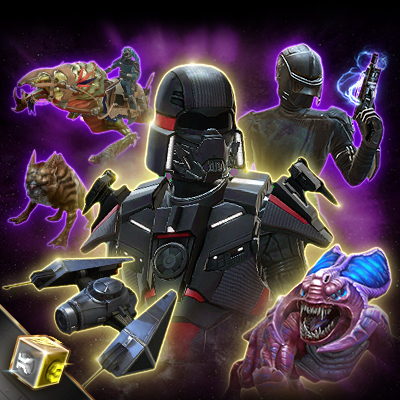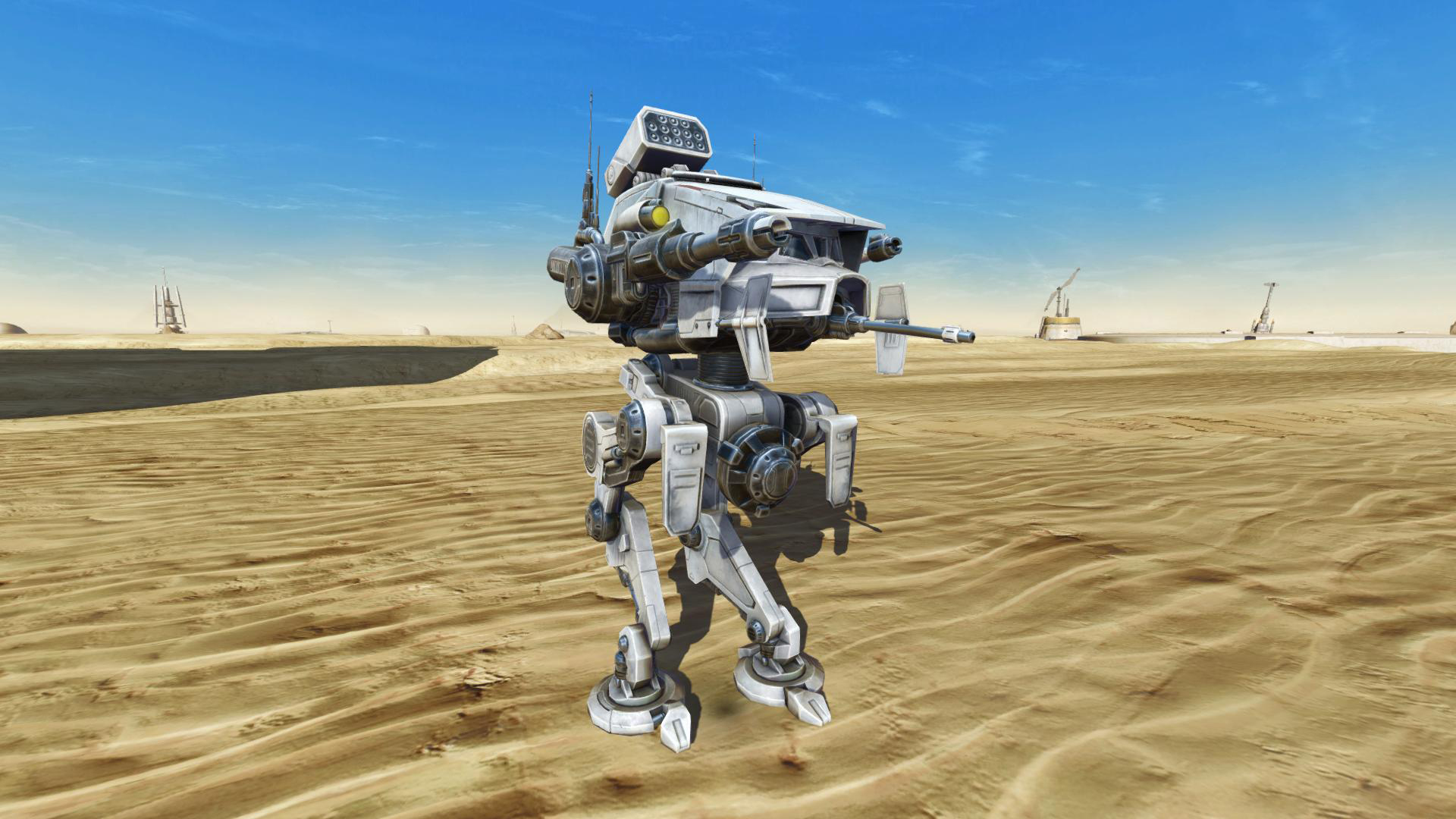 INTERSTELLAR PRIVATEER ARMOR
FEIGN DEATH REST AND RECHARGE