Details

Category: Developer Blogs
Last Updated: Sunday, November 1st, 2020
Published: Sunday, November 29th, -0001
Get your hands on some Cartel Coins and check out new items live in the Cartel Market this week!
More items hit the Cartel Market, including the chilling new Vulptilla mount, a Ossan Orrery decoration, festive Life Day Bundles, and more!
OSSAN ORRERY
Available Now!
Were you awestruck by the holographic map featured in 'Jedi Under Siege'? This jaw-dropping orbital map can now be yours to decorate in your Strongholds!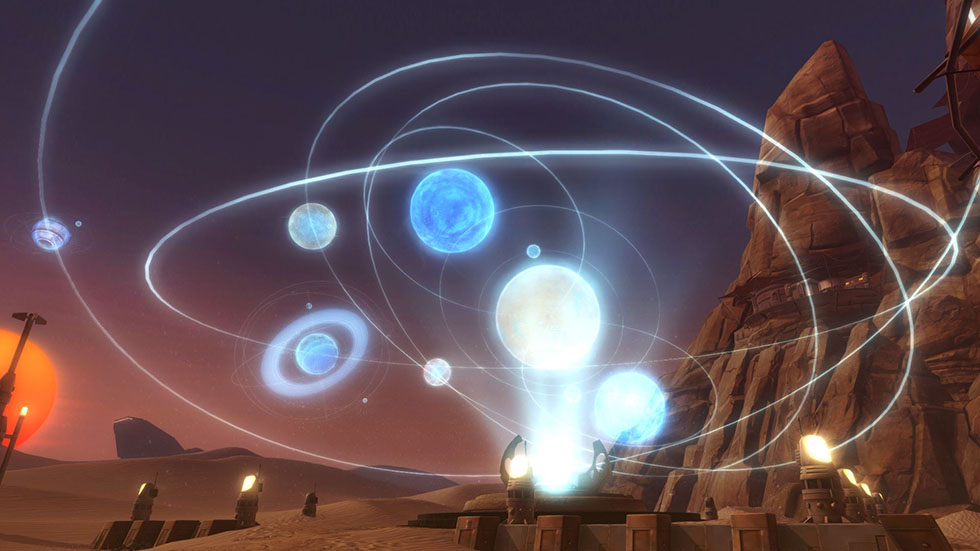 VULPTILLA MOUNT
Available Now!
Quietly sneaking up behind it's prey, the Vulptilla is an apex predator of the frozen wastes. Stalk the battlefield in newfound style with this ferocious mount!
DISGUISE TERMINAL: WOOKIEE
Available Now!
Have you found your disguise collection lacking in your Stronghold? You can now let your inner roar out with this new Disguise Terminal: Wookie Stronghold decoration.
FIELDTECH GUNNER ARMOR
Available Now!
Gain the advantage over anyone that wanders in front of your crosshairs with the Fieldtech Gunner Armor set.
NEW LIFE DAY SNOWGLOBES
Available for a limited time!
Decorate your Stronghold with these four new snowglobes representing Umbara, Copero, Nathema, and Ossus.
2017 LIFE DAY BUNDLE
Available for a limited time!
The 2017 Life Day Bundle makes a return! This holiday bundle features a Merry Ice Tromper Mount, Model Umbaran Train Decoration, Snowtacular Flair, Surprise Toy, and a Copero Jubilee Miniprobe Minipet.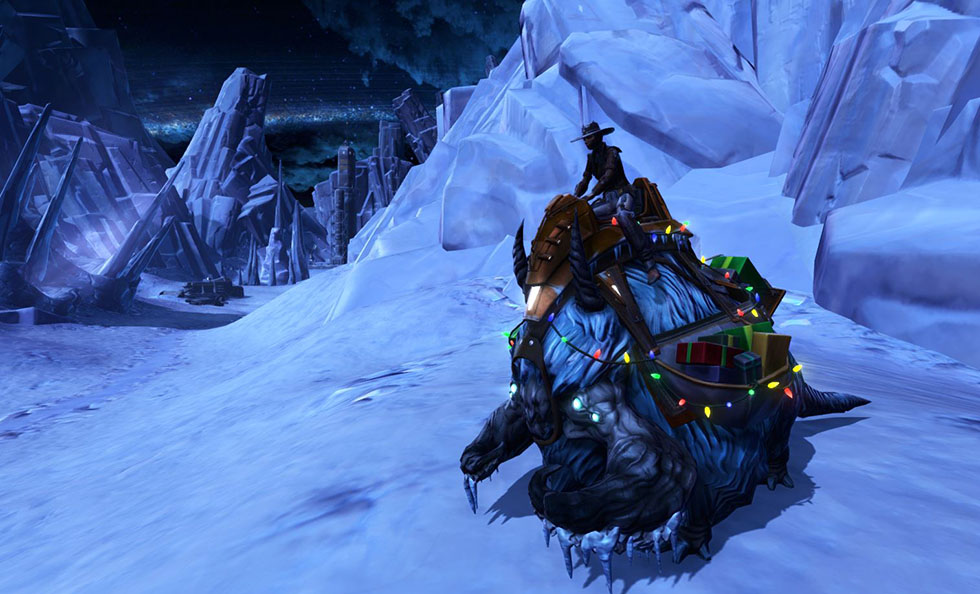 WAMPA LIFE DAY BUNDLE
Available for a limited time!
The Wampa Life Day Bundle contains a Wampa Companion, Festive Tauntaun Mount, Festive Weapon Tuning, Holo Shrub Toy, and Four Droid Ecosample Decorations.