Details

Category: Game Update Previews
Last Updated: Thursday, February 2nd, 2017
Published: Thursday, February 2nd, 2017
Written by Swtor Hamster & Jedipedia
A look at the changes in Game Update 5.2 PTS #1. Please note that this is nota compete list of all changes in the patch, is subject to change at any time (info is from PTS files), and is our own personal interpretation of the data.
Warning: This post contains HEAVY spoilers. You have been warned.
Table of Contents
New Loading Screen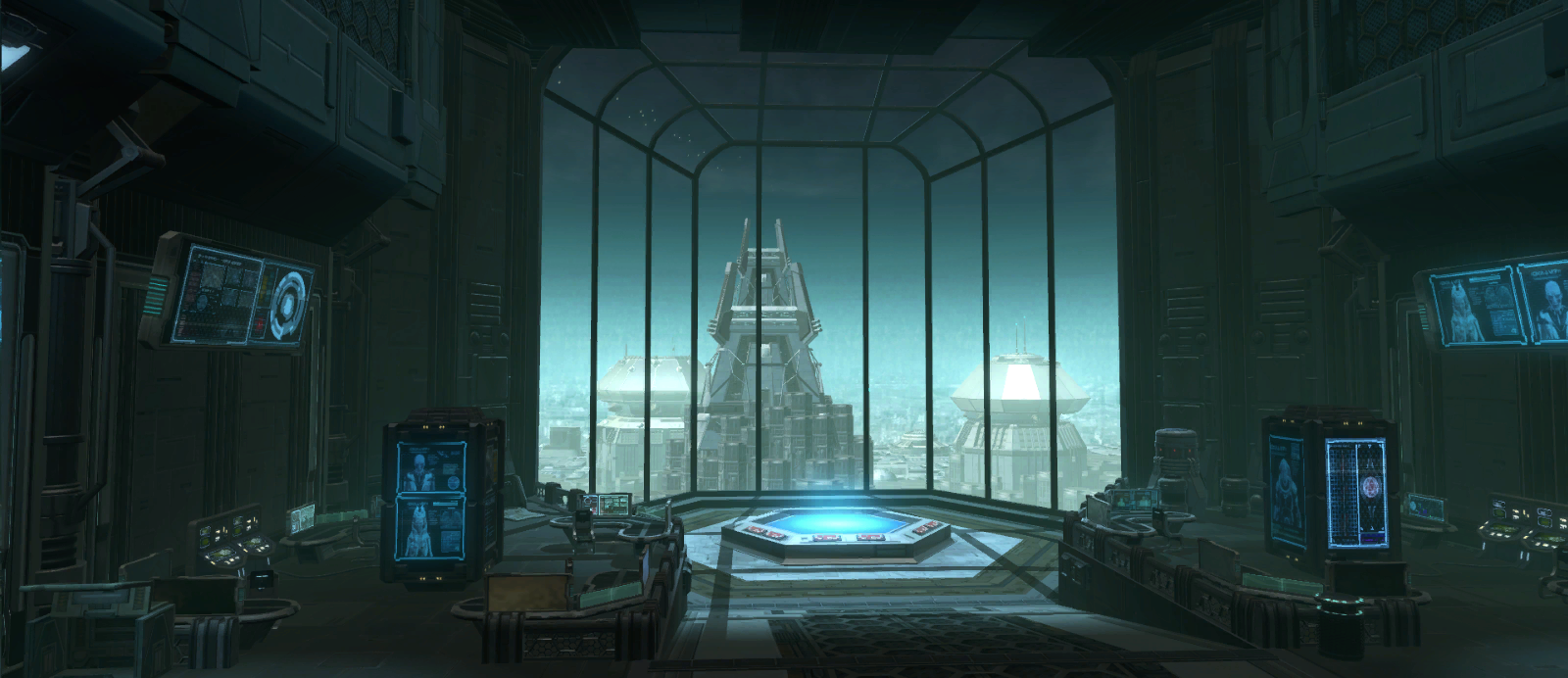 Things of Note
New operation on Iokath called "Gods from the Machine" - first boss is "Tyth."

Boss #1 - Tyth
Boss #2 - Aivela and Esne
Boss #3 - Nahut
Boss #4 - Scyva
Boss #5 - Izax

New Iokath daily area with achievements.
The "Nerf Herder" achievement is now obtainable. It looks like you can obtain several Nerf pets and feed them new items to "earn their trust".
Some talents/abilities were renamed in the system to match their current localized 5.x names (no impact in-game)
New Cartel Packs: Warbound Crusader
246 and 248 rating gear added to the game files
New Companion: I-O8
10 new cutscenes (similar in length to a chapter), 5 shared cross-faction and 5 unique to Republic/Empire only.

SPOILER:

Iokath daily area has dialogue between Theron Shan and his father, Jace Malcom, and Empress Acina, Lana Beniko, Elara Dorne, and Malavai Quinn

SPOILER:

Entries with "Darth Malgus" in the name appear in the Iokath files. Perhaps he is involved in the story once more?
Iokath Operation "Gods from the Machine" Fly-Through
Jedipedia have put together a neat video fly-through of what Bioware has for the new Operation so far:
In-Depth Changes